Vinyl record art commissioned by Aarhus-based Jazz band Ornithopter for their second album 'Tordenkaffe', released in 2018


This Illustration of George Heriot was commissioned by George Heriot's School in Edinburgh and used as a life-sized cutout for the school's open day.


This project was commissioned by the National Library of Scotland to raise awareness of the Iolaire disaster that took place on 1 January 1919 when 238 servicemen returning from WWI drowned on their way home to the Western Isles after their ship sank just off the coast of Stornoway.

The illustrations are used as part of a website to draw attention both to the tragedy and to highlight related collections at the National Library and in the Library / Museum in Stornoway.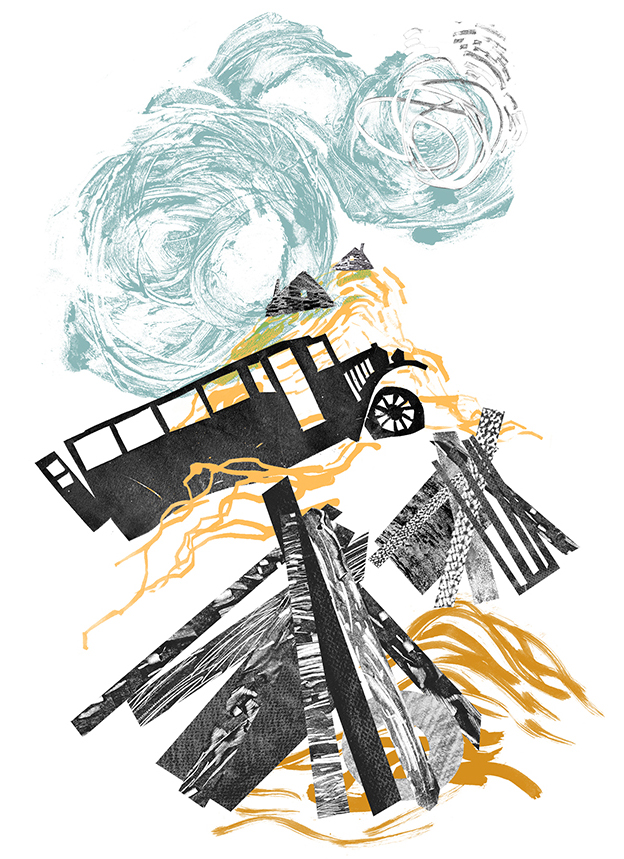 Book cover for Visions of Education by Tom Conlon




Illustration for a limited edition lens cleaning cloth commissioned by Banton Frameworks, Glasgow based eyewear designers